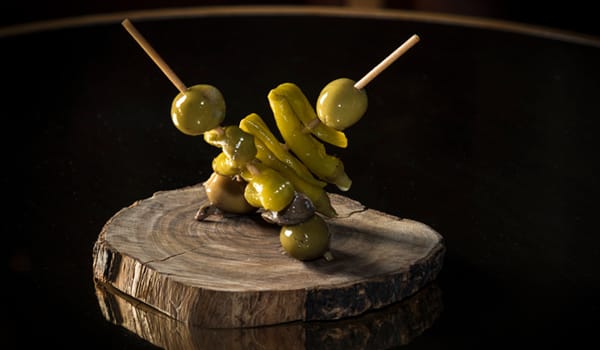 Homemade Gilda
With anchovy, olive and piparra chilli. An ideal starter to go with your dry Martini.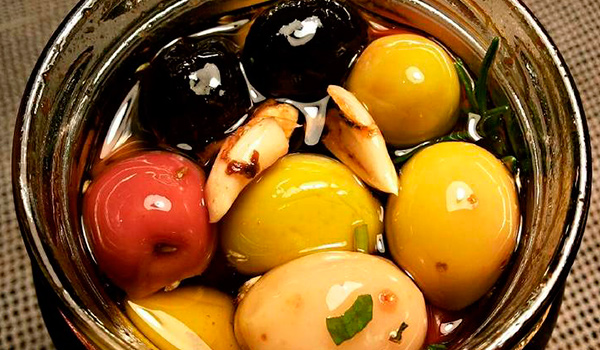 'Gordal' olives
Marinated with citrus fruit, rosemary and thyme. Our own recipe.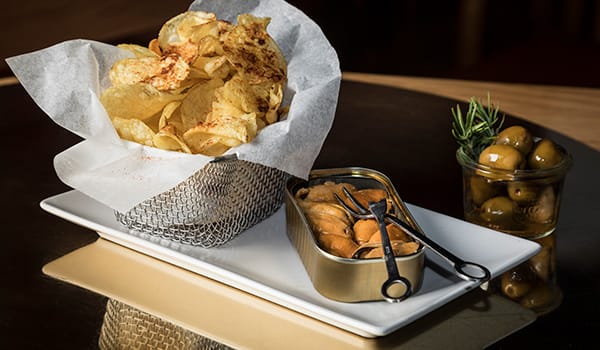 Tin of mussels 8/9 pieces
Escuris Selección Especial, from the Galician Rías, comes with rustic potatoes.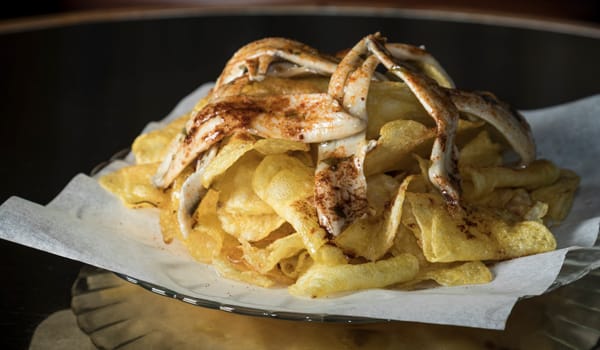 Anchovies in oil with chips
Marinated in garlic, parsley and home-made sauce.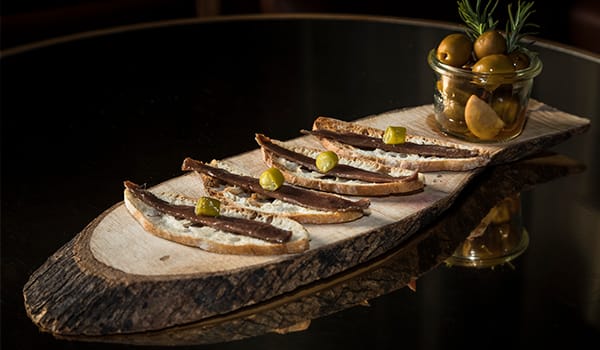 Santoña anchovies
Served fresh with toasted pan de cristal and olives.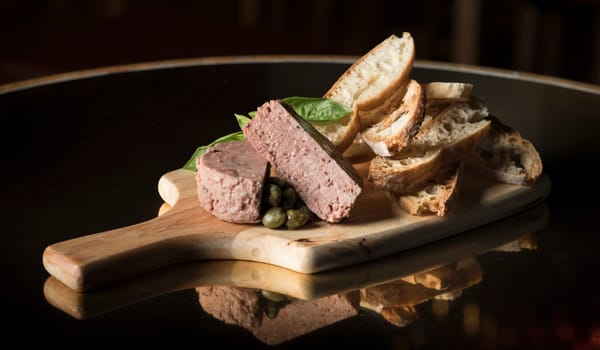 Ca'n Matarino home-made paté
From Sóller, traditional artisan paté.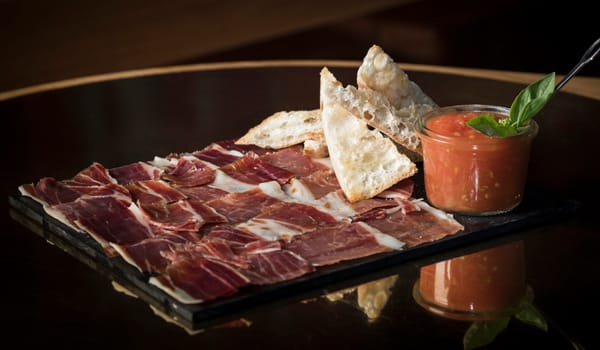 Jamón Ibérico
Cut by hand, comes with toasted pan fino and a tomato sauce.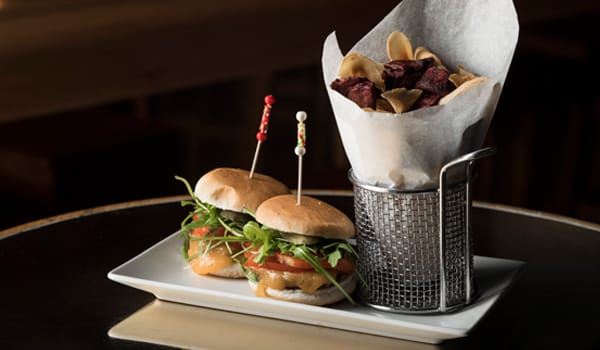 BrassClub burgers made with liver and Pedro Ximénez
Made with 100% beef and presa Ibérica (two 65g units).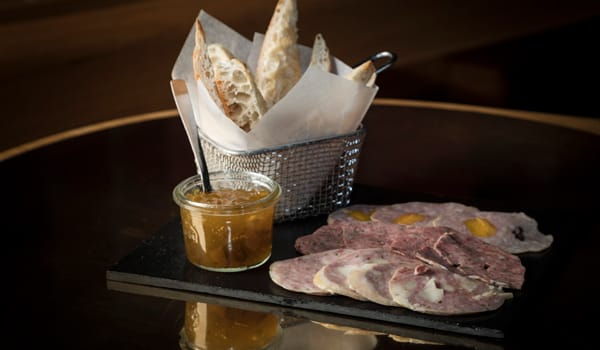 Selection of Mallorcan black pig cured meats
Dried fruit and nuts, cured sausage with Mahón cheese and spiced Figatella sausage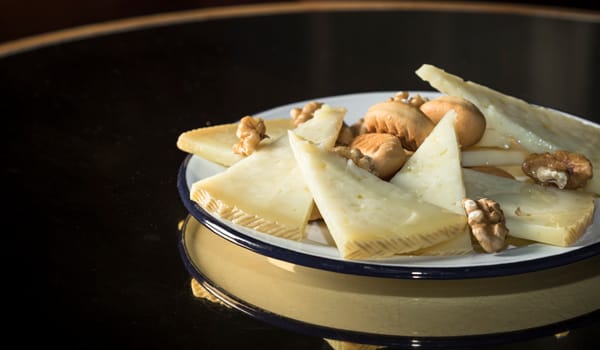 Selection of cheese
Cheese cured in oil with dried fruit and nuts and Quely biscuits.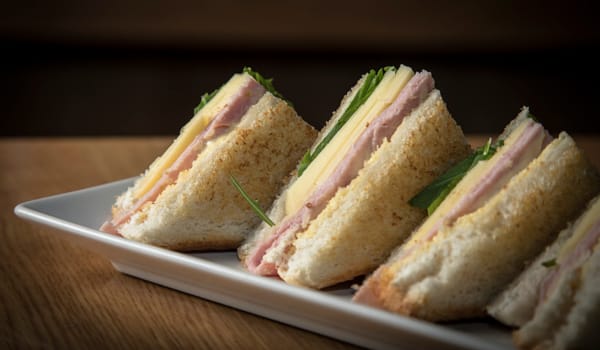 Bikini Sandwich
With grilled ham and Emmental cheese. Served with vegetable chips.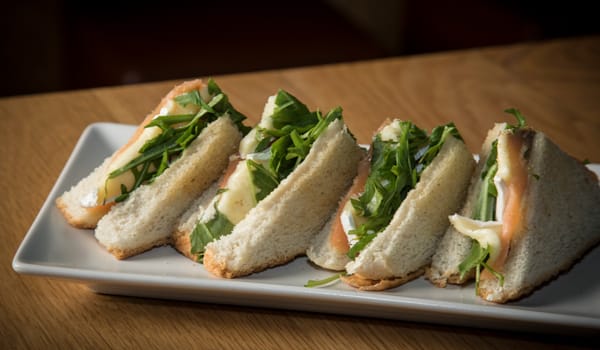 Smoked salmon sandwich
With brie and mustard mayonnaise. Served with vegetable chips.